2020.4.3
【VIDEO MESSAGE】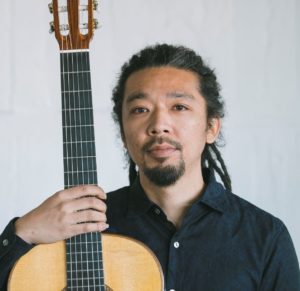 The concert and masterclass on 11 and 12 April have been postponed. Video Message from Gen Matsuda to the audience in Takatsuki. ⇒YouTube
2020.3.12
【Japanese calligraphy and Classical guitar】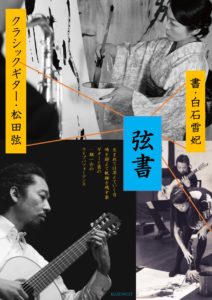 Setsuhi Shiraishi, Japanese calligrapher and Gen Matsuda, guitarist are looking for organizers and sponsors of Live Performance "GENSHO".  info@b-sheet.jp  ⇒PDF1 ⇒PDF2
2020.3.5
【LIVE STREAMING】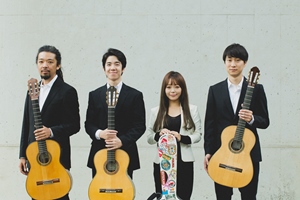 The concert of Tarega Guitar Quartet on March 3 was cancelled due to the coronavirus.  Tarega Guitar Quartet performed 40-minutes-concert live for the fan on YouTube. ⇒YOUTUBE
2020.2.18
【New CD】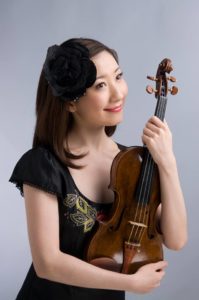 Violinist Nahoko Sawa and Gen Matsuda's CD will be released on March 18. ⇒Octavia Records
2020.2.18
【Seaside GalleryxGen Matsuda2020】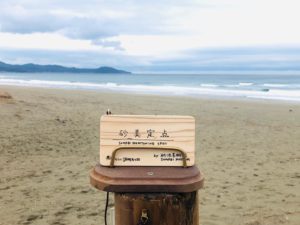 Gen Matsuda and Seaside Gallery start a new series. Fixed Pointed Camera and Guitar Music. ●January⇒Sunrise on New Year's Day ●2月⇒Wind and Cloud in Winter
2019.12.30
【Seaside Gallery X Gen Matsuda】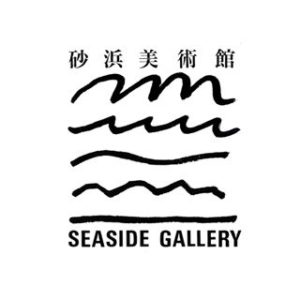 Gen Matsuda collaborated with Seaside Gallery in making nine 1-minutes-music-videos in 2019. ●April⇒Cherry Blossoms ●May⇒Seaside ●June⇒Green ●July⇒Sky ●August⇒Sea in Summer ●September⇒Whales and Dolphins ●October⇒Festa ●November⇒Shallot flowers and kilt ●December⇒White
2019.11.15
【Sunahama MuseumxGen Matsuda】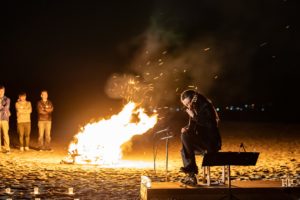 Gen Matsuda appeared in the 30th Anniversary Event of Sunahama Museum in Kochi on November 4.⇒Check the photos! ⇒1minute Music video series no.8 by Sunahama Museum and Gen Matsuda
2019.7.4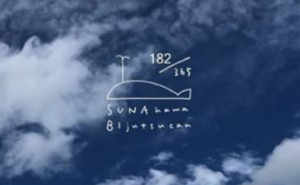 Seaside Gallery New Video   ⇒July (Sky) ⇒April (Cherry Blossoms)、⇒May (Seaside)、⇒June (Green)
2019.6.11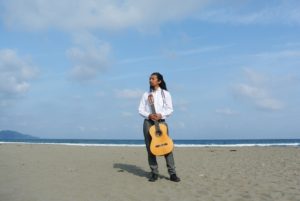 Seaside Gallery Video Series (Music selected and performed by Gen Matsuda) ⇒April (Cherry Blossoms)、⇒May (Seaside)、⇒June (Green)
2019.4.3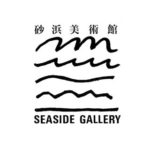 Gen Matsuda supervises music of SEASIDE GALLERY's video(⇒SEASIDE GALLERY) Watch the video "Cherry blossoms"! ⇒CLICK HERE (Music "Cherry Blossoms" composed by Hirokazu Sato, performed by Gen Matsuda)
2018.10.1
Mayu Izumi (flute) and Gen Matsuda (guitar) Duo
CD and Concerts are coming soon!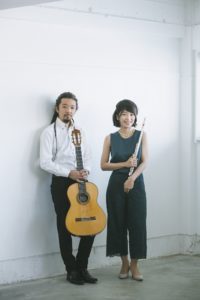 facebook
https://www.facebook.com/mayuizumi.genmatsuda/
2017.11.12
Check the CALENDER!
Live performance with Hiroe Kato, flower artist, on 22 November / Recitals in Kochi on 1 and 3 December / In Store Live on 24 December
2017.10.9
Gen Matsuda Guitar Recital in Kochi
●19:00, Friday, 1 December 2017
at The Museum of Art, Kochi city
●19:00, Sunday, 3 December 2017
at Akatsuki-kan, Kuroshio town
INFO
2017.10.9
Gen Matsuda New Album
25 October on sale
"Evergreen"
<More information 2017.10.12>
Check the details and the cover art of CD
on the FONTEC′s website!
The figure with Gen's hair is the original by Yukinori Dehara, figure illustrator.  ⇒website
♣Find a photo of Gen's figure in the Dehara's Blog.
2017.10.9
Open the website of Gen Matsuda, guitarist!